World-Class Facilities & Unmatched Expertise.
The Industry Leader In The Design and Build of Heavy Steel and Specialty Steel Fabrication.
The first thing most people notice when visiting ATEC Steel is our 160,000 square feet of manufacturing space, with ample room to grow. Combine this with a full range of the most advanced technology available and it means that whatever the scale or scope of your project, we can make it happen.
Plus, we're centrally located in the US, so we can ship by truck, rail, or barge and proudly fulfills orders with on-time deliveries.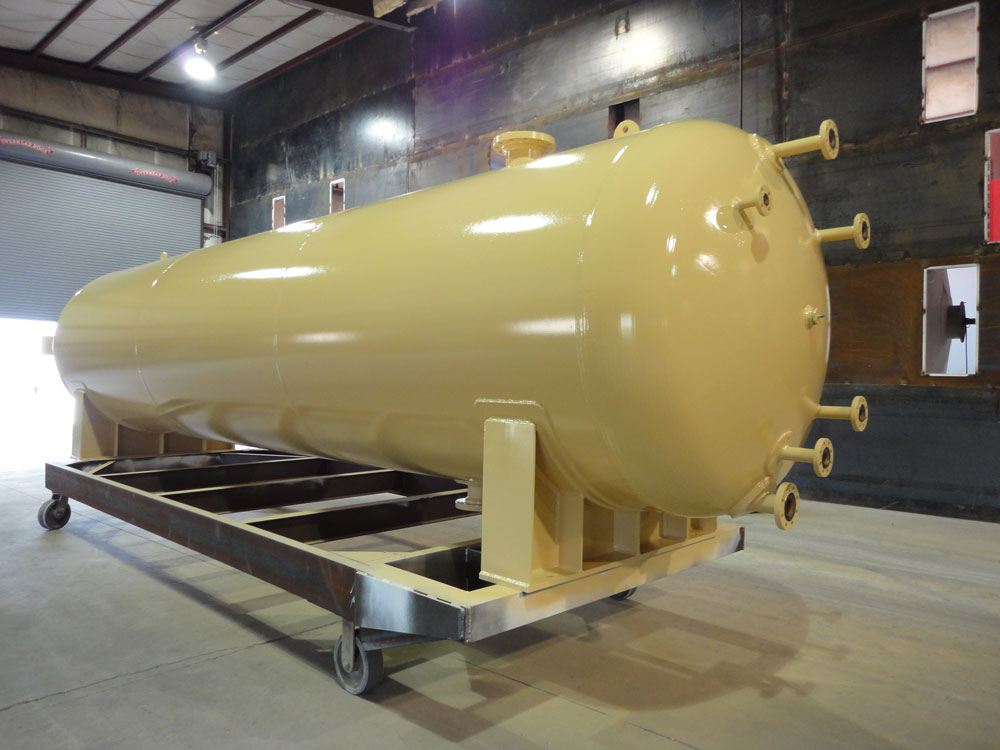 A Wide Range of Steel Fabrication, Done Right.
Products & Services:
ASME pressure vessels
Shop-built tanks
Deaerators
Flare stack & tips
HRSG stacks & breeching
Structural steel
Process piping
Modular skids
Specialty/custom steel
Certifications:
ASME "S" Code Stamp
ASME "U" Code Stamp
ASME "PP" Code Stamp
NBIC "R' Code Stamp
Certified to register vessel with the National Board Registrar 
ASME B31.3 & ANSI
API 620 & API 650
CWI and API 653 certified ATEC staff
QA program meets the requirements of SNT-TC1A-2016
The reason we can offer a broad range of products and services is that our team has hundreds of combined years of experience in heavy steel, specialty steel, tank fabrication, and pressure vessels. 
From working directly with ASME to guiding other industry leaders to years and years in the shop, the output of our experts continually sets new benchmarks for performance. Just talk to one of our customers to truly understand the ATEC difference.  
Fabrication Facility, Capabilities, and Equipment
160,000 square feet of manufacturing
Nine (9) bays, ranging from 50' x 300', 40'x 300', and 40' x 160' — all equipped with electric gantry cranes
Environmentally controlled blasting and coating — 40' x 200'
4500' of rail spur for rail shipments and material receiving
Size limitation of 15' diameter x 100' long
Weight limitation of 50 tons
Two (2) burn tables — 12' x 92' with high-definition capacity over 2"
Three (3) sets of plate rolls with capacities up to 2 ¼"
DAVI angle rolls
Accu Brake, 320 ton
⅜" Plate shear
Saw 20" depth x 30" width
Two (2) robotic weld stations and multiple electric welders.
Multiple welding positioners
Multiple sets of turning rolls